First Xpert-60 Authorised Detailing Centre Opens up in Singapore
12 March 2018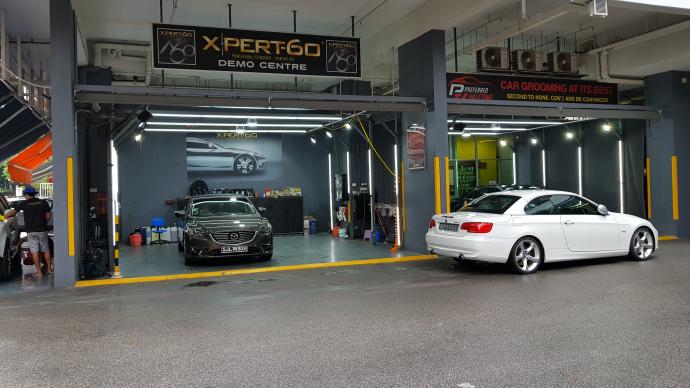 Preferred Valeting PTE Ltd - Singapore
We made the commercial decision to partner up with Concept Chemicals and Coatings from the UK to introduce to our market the New and exciting Xpert-60 Brand and its product port folio.
Preferred Valeting PTE Ltd Is considered to be one of, if not the best detailing centre in Singapore.
As the popularity of the Xpert-60 brand grows and the centre sees increased turnover figures it will naturally follows
that we are seeing growth in chemical/car care sales such to the extent that sales of this nature through the centre are up in comparison
to previous years....
"At Preferred Valeting we don't just polish cars we renovate them back to showroom condition.
The knowledge and experience of our fully trained staff working in combination with our new and exciting Xpert-60 product range gives us world class products to achieve extraordinary results:
Old Cars look like new
New Cars are preserved
Existing swirl marks are eliminated
Superficial scratches, stains are removed
All cars are protected by our protective sealants and coatings"