XPERT-60 at the GTI International Show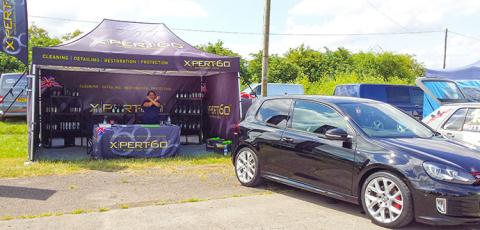 GTI INTERNATIONAL is a truly spectacular event for owners of all the high-performance Volkswagen Group models, including VW, Audi, SEAT, Skoda and Porsche. Originally founded in 1988, when the Mk 2 Golf GTI 16V was the hottest item in the VW line-up, GTI International has since grown to become the UK's biggest show for all the modern water-cooled VW Group models, attracting visitors from all over Europe.
The Xpert-60 brand was getting lots of attention at the "Show and Shine" area of the GTI International Show, where everyone wanted to showcase their four-wheeled  "pride and joy".
 
We met some amazing people from lots of clubs and had a great time chatting GTIs!
For the entire weekend we had a beautiful VW GTI on our pitch where Shaun demonstrated the complete Xpert-60 range.
Shaun also had the opportunity of working on a "snazzy" Ford ST (snuck into the GTI show) 
The results impressed viewers so much so that we were offered an R32 and a Sirocco to showcase at the next Edition38 show we are attending
Read the full story and see all the pictures in our blog...