M & ST Poland choose Surface and Xpert-60 to service their customer base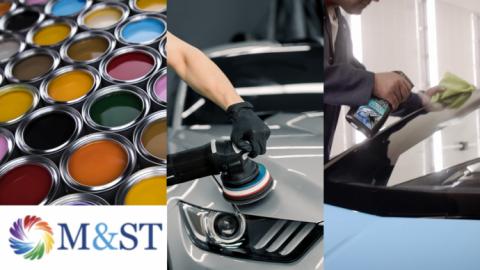 Our experience in the car chemistry industry dates back 30 years from the beginning, we have been dealing in the distribution of professional paint materials and equipment. There are several hundred thousand cars on Polish and foreign roads for repairs and cleaning.
We recommend and sell only products of the highest quality and performance this is why we made the decision to partner up with Concept Chemicals to import and distribute both the Surface - Paint Correction product range and the Xpert-60 professional detailing programme.
These Brands deliver on performance and are all very quick and easy to use, the packaging looks clean, sharp professional appealing to the eye and meets the customers demands and expectations.
We offer convenient commercial and logistic, professional service, support of qualified technical staff. The merits of this are: a professional approach to the customer, high quality products, a competitive price tailored to the client's specific expectations.
Our customers are: sales outlets, car paint mixing plants, mobile suppliers of materials and painting equipment, body and paint workshops, production plants and individual customers.