The technology behind XPERT-60
Professional technology – everyday use
That's the Xpert-60 strapline, and it's not just a throw away. Concept Chemicals, the name behind the brand is recognised as one of Europe's leading creators and manufacturers of high quality cleaning and appearance enhancing products for the professional user.
Combining Concept product technologies in smaller pack sizes, Xpert-60 is the Brand for the professional, semi-professional and enthusiast. Concept launched the Xpert-60 detailing brand to enable us to offer our cleaning, detailing and coatings technologies to a wider market of both professionals and enthusiasts who are passionate about achieving the maximum quality of finish on their vehicles.
An enviable history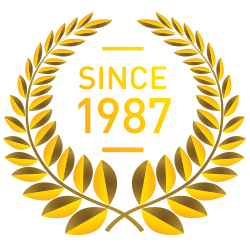 Founded in 1987 by a team dedicated to the pursuit of excellence, Concept's unique position in the global market is built upon the delivery of innovative, high quality product solutions for cleaning, re-conditioning and detailing operations across the automotive, transport, marine and industrial markets.
World-class performance & quality
Market leading cost-in-use economy
Versatility and durability
Speed and ease of use
Solutions, not just products
Worldwide Exposure
Operating in over 60 countries worldwide, Concept is ideally placed to work with customers to keep abreast of market changes and share best practice. Concept prides itself on being at the forefront of delivering innovative technologies and products in the automotive, marine and transport aftermarket. A continuous product development programme is constantly searching for new solutions to ensure our brand users get the very best performance from our products… products that work successfully across a range of market, environment and climatic conditions.
Thoroughly engineered for excellence
With its own labs, testing facilities and even a training school, Concepts products (and therefore the Xpert-60 range) are created to fulfil needs and solve problems. Used on everything from humble bicycles, to multi-million pound mega-yachts and aircraft as well as cars, buses and trucks of all varieties. The experience gained in surface and materials technology has been invaluable in providing products that work.